Felt Pet Nests: Advanced Comfort for Your Beloved Pet
Product Detail
Product Tags
We understand that your furry friend deserves the utmost in comfort and luxury in a cat litter, which is why we are delighted to introduce our new addition in pet supplies - the Eggshell Felt Pet Nest. Meticulously crafted for unmatched comfort, this felt cat bed is sure to become your pet's favorite spot in the home.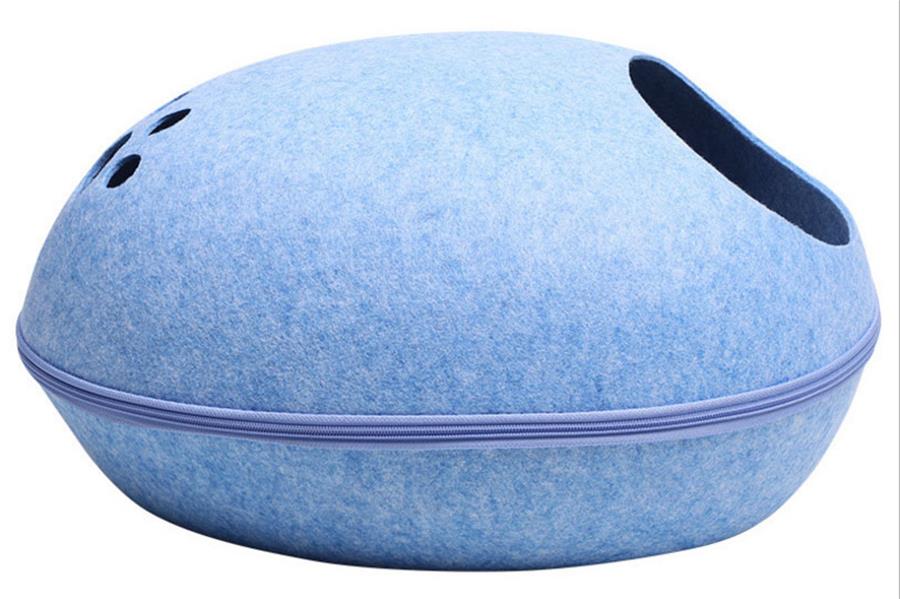 Eggshell Felt Pet Nest uses high-quality felt materials:
Our eggshell felt pet nest is made of high-quality, durable felt material. We have carefully selected this fabric because it is soft and formaldehyde free, ensuring a soft and comfortable surface for your pet. Superior craftsmanship ensures long-lasting performance, so your pet can enjoy a haven of comfort for years to come.
Luxurious Designs Of Eggshell Felt Pet Nest:
Eggshell Felt Pet Nest features elegant and modern elements that blend well with any home decor. Its sleek lines and sleek aesthetic make it the perfect addition to your living room, bedroom, or even a cozy nook just for your pet. It's more than a simple eggshell felt pet bed; it's a beautiful piece of furniture that will enhance the ambiance of your home.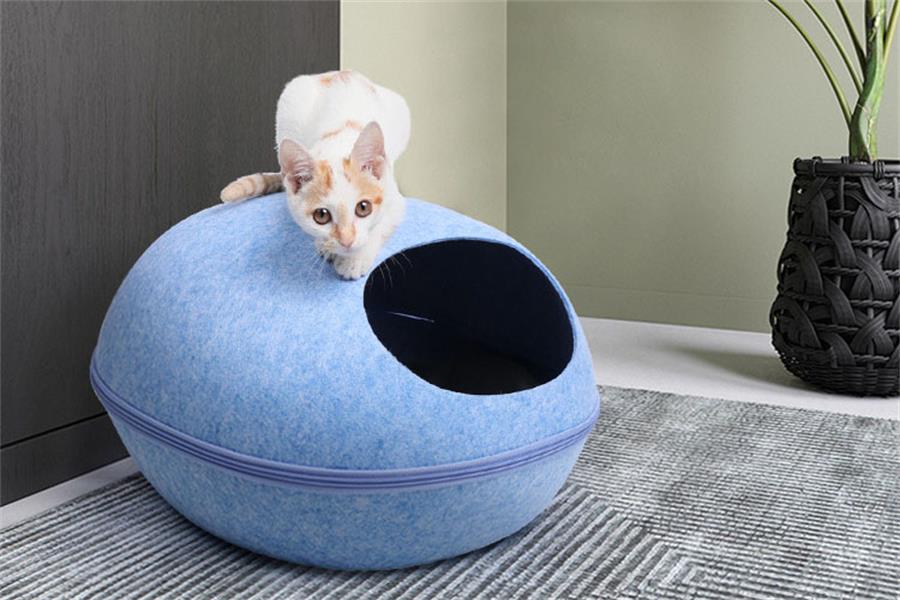 Eggshell Felt Pet Nest for Optimal Comfort:
Different pets have different sleeping preferences, our eggshell felt pet nest understands the sleeping habits of each pet to provide them with a comfortable sleep. The solid felt cat litter shape ensures superior support for your pet's joints and muscles, relieving pressure points and promoting better sleep. With the Eggshell Felt Pet Nest, your furry companion will wake up refreshed and energized every day.
Eggshell Felt Pet Nest is Versatility:
Our eggshell felt pet nest can accommodate pets of all sizes. Whether you have a small cat or a dog, this litter box will give them plenty of space to stretch out, curl up or snuggle up in their preferred sleeping position. It's the perfect sanctuary for cats, dogs, and even pets of all sizes like rabbits or guinea pigs.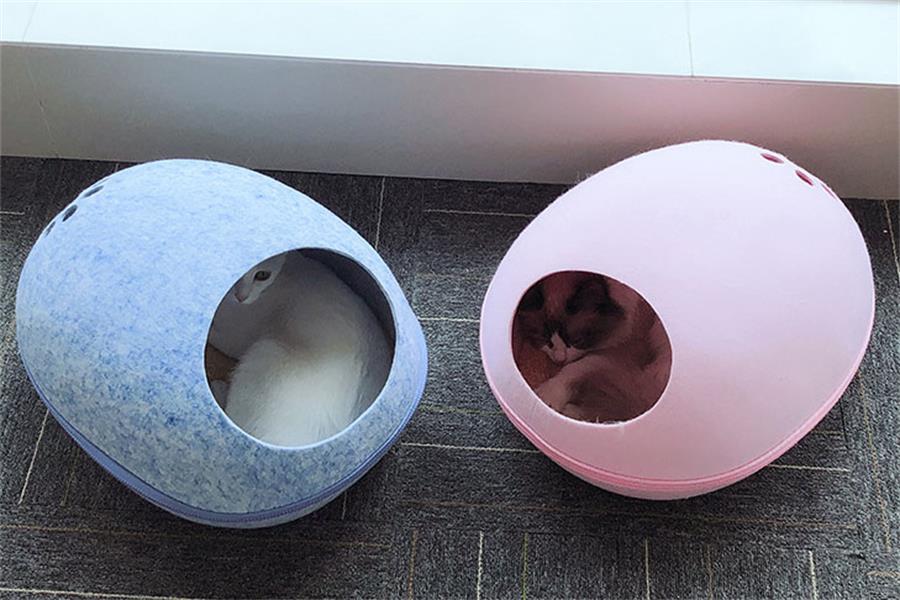 Eggshell felt pet nests are easy to maintain:
We know pet beds can accumulate fur and odor over time, but our eggshell felt pet bed is easy to clean. Just unzip and toss in the washing machine for a quick refresh. The felt fabric is also resistant to dirt and stains, ensuring your pet's bed stays clean and hygienic.
Eggshell Felt Pet Nest Thoughtful Details:
Our felt cat litter is hard-wearing and ball-resistant, and the felt fabric has a certain warmth retention property. The felt is thick, firm and stylish, and it does not make the couch soft when it jumps, which can satisfy the cat's daily scratching and itching, which makes the eggshell felt pet nest even more irresistible.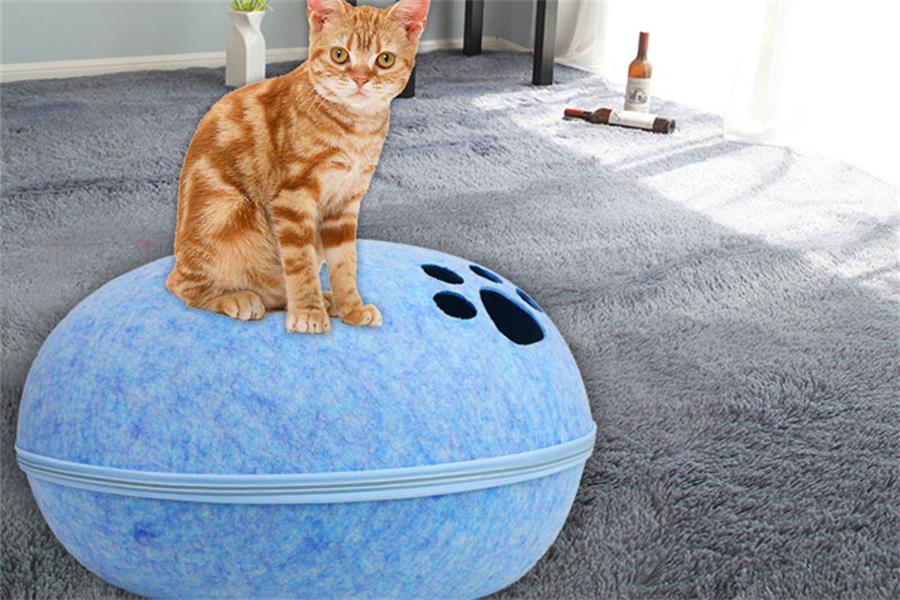 Conclusion about eggshell felt pet nest
Bring happiness and joy to your beloved pets with the Eggshell Felt Pet Nest. Provide them with a haven of comfort, style and warmth - a place where they can relax, sleep and dream. Give your pet the ultimate luxury gift today.
---
---
Write your message here and send it to us