Introducing Felt Pet Nests for Pets to Enjoy a Blissful Rest
Product Detail
Product Tags
Pamper your furry friend with the ultimate comfort and luxury of our new Donut Felt Pet Nest. Meticulous attention to detail has been paid to this bed, designed to provide a cozy and inviting retreat for your beloved feline companion. Whether you have a playful puppy or an adorable cat, our donut felt pet nest is custom made to suit their unique needs and preferences.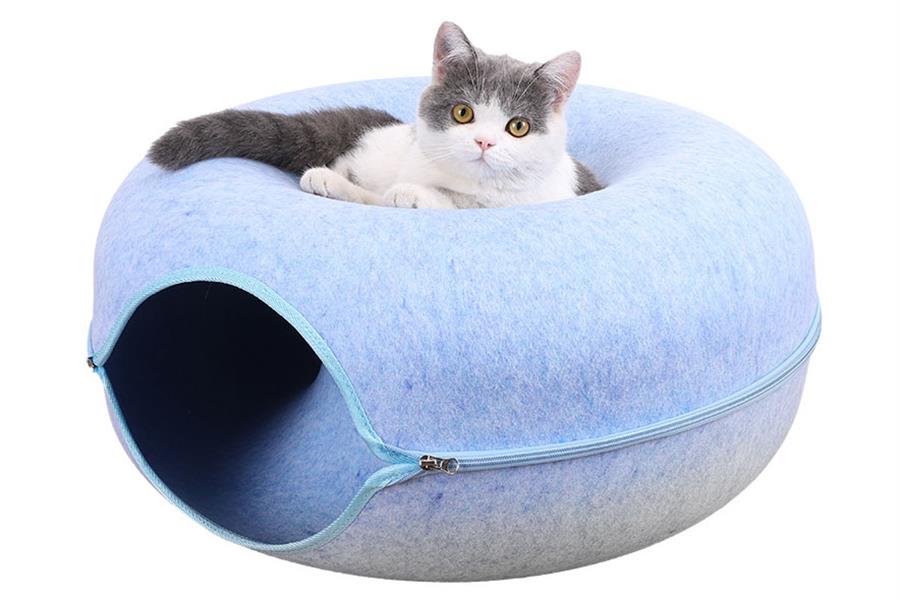 Donut Felt Pet Nest Superior Comfort:
Your pet deserves the best, and our Donut Felt Pet Nest does just that. It's made of high-quality plush felt material with a soft and gentle surface that your pet will love to curl up on. The shape of the donut felt pet nest provides optimal support for their joints and muscles, ensuring a restful and peaceful sleep.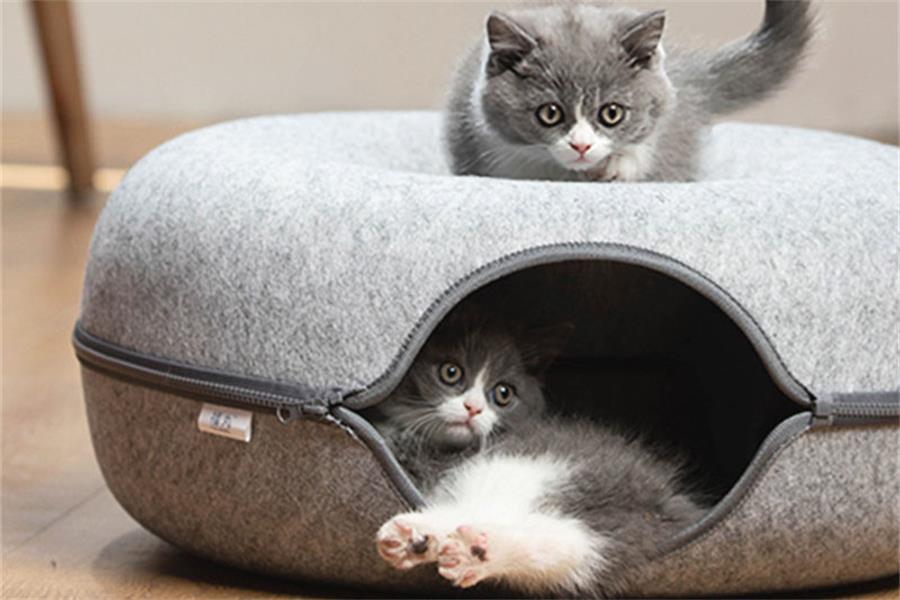 Donut Felt Pet Nest Stylish and Versatile:
We know that a pet cat litter should not only be functional, but also complement the aesthetics of your home. Our donut felt pet nest features a modern and chic element that will easily blend into any interior. Available in a variety of sizes and colours, you can choose the perfect bed that fits your pet's size and matches your personal style.
The Donut Felt Pet Nest is durable and easy to maintain:
We know pets can be very active and sometimes messy. That's why our donut felt pet nest will stand the test of time and maintain its pristine condition. Premium felt material is durable and resistant to wear and tear. Plus, the felt cat litter is designed with convenience in mind, as it can be easily cleaned or vacuumed to remove any fur or debris.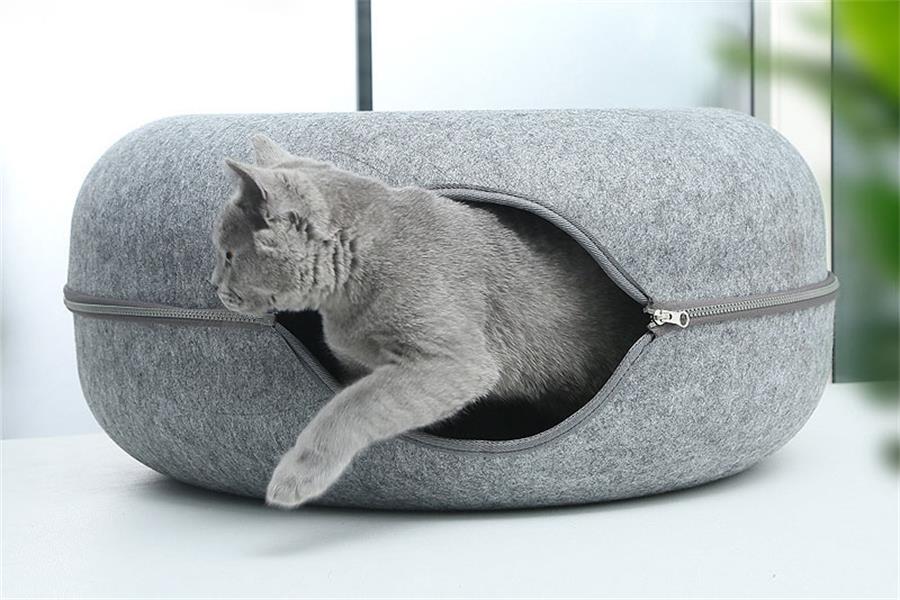 Donut Felt Pet Nest Safety and Security:
The Donut Felt Pet Nest prioritizes your furry friend's well-being. Closed sides and raised edges provide a sense of security, allowing your pet to snuggle and feel protected. Rest assured that your pet will experience maximum comfort and safety within the comfort limits of their new favorite place.
Donut Felt Pet Nest For All Seasons:
Whether it's the warmth of summer or the chill of winter, our donut felt pet nest is designed to suit all seasons. Breathable material ensures proper air circulation on hot days, keeping your pet cool and comfortable. The insulating properties of the felt provide your pet with cozy warmth during the colder months.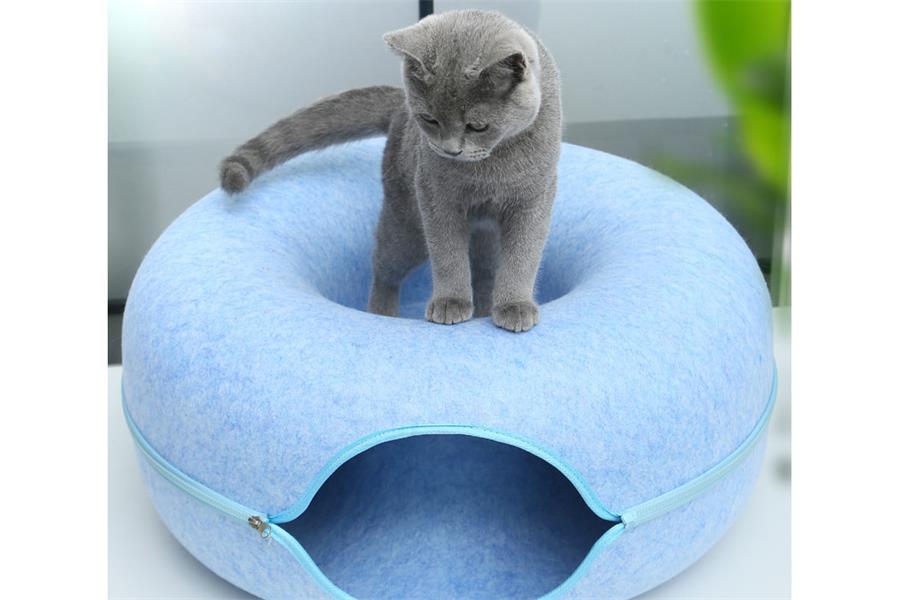 Conclusion about donut felt pet nest
Bring happiness and happiness to your cherished feline companion with ours. It's more than a bed; it's a haven for nurturing pets in comfort, safety and relaxation. Make the right choice for your furry friend and give them an unrivaled sleeping experience.
---
---
Write your message here and send it to us